Our vision for our Shuqunites is to imbue the heart to serve in every aspect of their lives and our commonly used slogan of "Once a Shuqunite, always a Shuqunite" propels us to invite our alumni to return to support some of the school initiatives and programmes.
Shuqun Youth Alumni
Shuqun Youth Alumni was established in 2020 for ex-Shuqunites who are between 13 to 21 years old. Members in this alumni group do not need to pay any membership fees and are encouraged to give motivational talks to current Shuqunites and contribute to TDD commemorative events tied in with ECG, CCA activities and programmes such as our inaugural Homework Clinic, that aims to to provide current Shuqunites an opportunity to be tutored and mentored by our alumni students. We believe that our alumni students can guide them in their homework, explain concepts and provide positives that go beyond just the educational.
SQPS Homework Clinic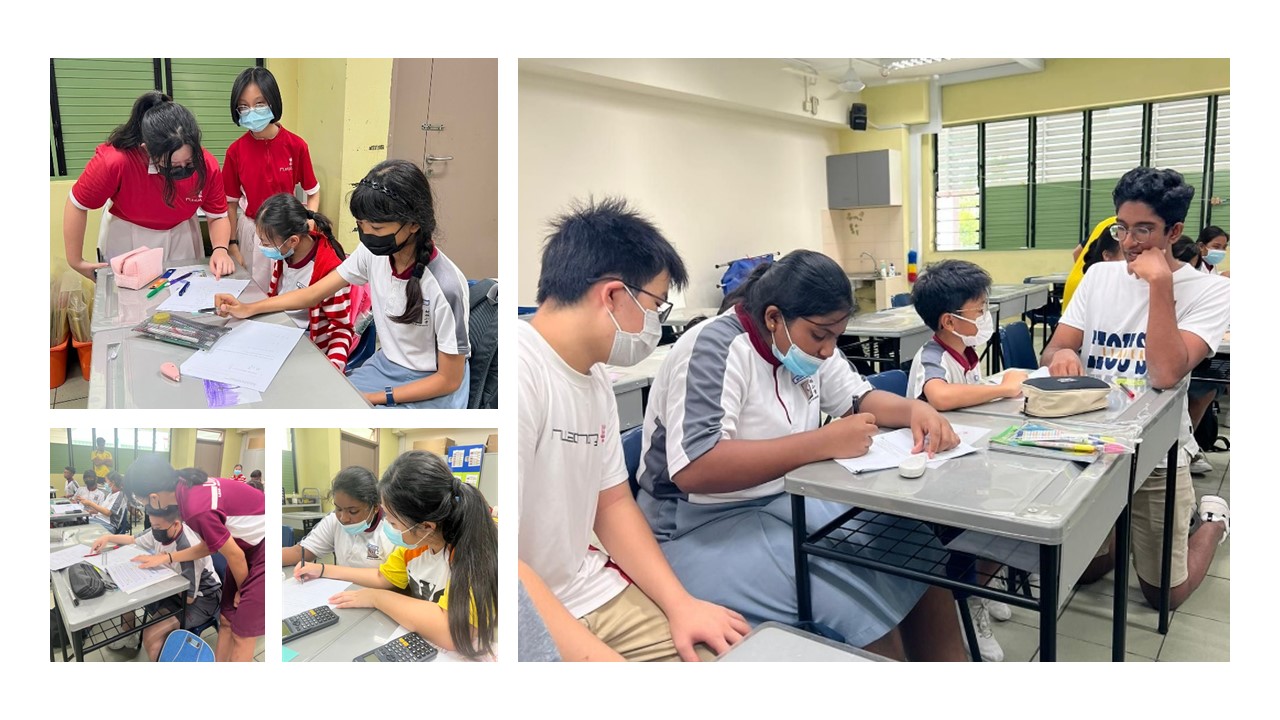 For more information or to join our Homework Clinic as a student mentor, do contact Level Head for Mathematics, Mdm Suma Sukanya Mohan at suma_sukanya_mohan@moe.edu.sg or Subject Head for Partnership, Mdm Nur Amira at nur_amira_aminnudin@moe.edu.sg.
To find out more about Shuqun Youth Alumni, you may head to the microsite here.
If you are interested to be part of the Shuqun Youth Alumni, you may click here to be redirected to the interest form.
Seh-Chuan Shuqun Alumni Association
Our Seh-Chuan Shuqun Alumni Association was launched during our 83rd Anniversary in 2005. This association is for members aged 21 years old and above. Members pay a one-time subscription of $20.
Alumni members are cordially invited to give motivational or career talks. We also welcome you to be a sponsor for events or join us in TDD or any school programmes.
Do you miss the times you had in Shuqun Primary School? Do you miss the teachers who had given you your favourite Children's Day gifts? Or do you miss catching up with friends who had gone separate ways after PSLE?
Come, join the Seh-Chuan Shuqun Alumni Association. Download the registration form here and submit the completed form to the General Office.
For more information, feel free to contact alumni secretary, Ms Zeng Yingxu at zeng_yingxu@moe.edu.sg or tel: 65637129.
Seh-Chuan Shuqun Alumni Association Exco Members:
| | |
| --- | --- |
| President | Mr Mark Yeo |
| Vice President | Mr Kang Guan Beng |
| Treasurer | Mr Jeremy Ong Sing Huat |
| Assistant Treasurer | Mr Ng Kok Hua |
| Secretary | Ms Zeng Ying Xu |
| Assistant Secretary | Mr Albert Tan Kiah Hock |
| Committee Member | Mdm Kok Wai Chee |
| Committee Member | Mdm Tan Siow Cheng |
| Committee Member | Mdm Teo Siew Yong |
| Committee Member | Ms Boo Fang Fei |